Brand Introduction
Tsuruha Group endeavors to be the best drug store chain in Japan that is loved by the local people for making them happy, under its policy of enriching people's lives while meeting their needs. The group's staff take all measures to ensure that the shops are close to local residents while securing reliable services as the "people's home doctor" from the customers' point of view.
Find Store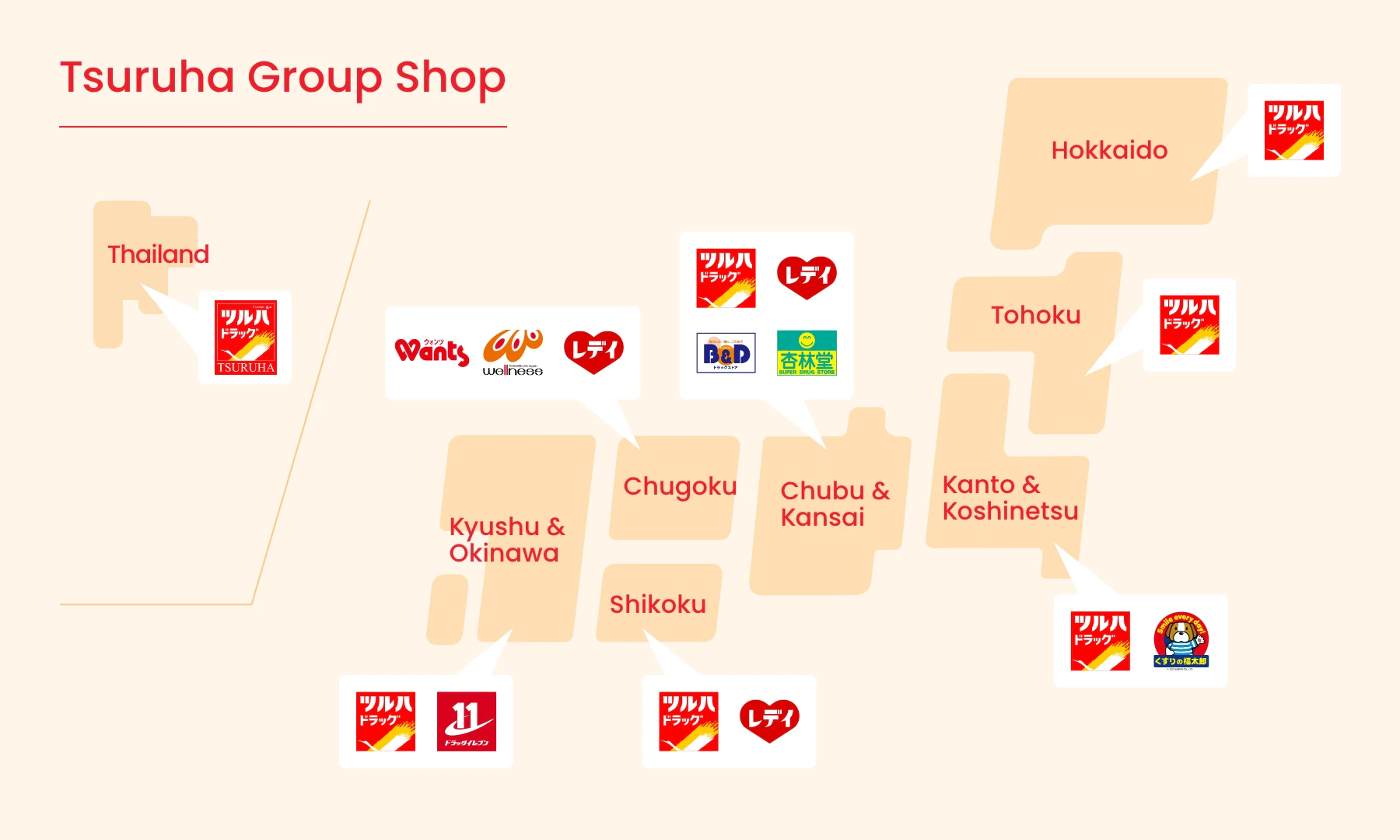 Since its establishment, Tsuruha Drug has worked to create appealing shops that earn the confidence of locals based on the concepts of kindness and trustworthiness. The company aims to support everyday living with a wide variety of useful medicines and other items by positioning itself as a health and lifestyle partner.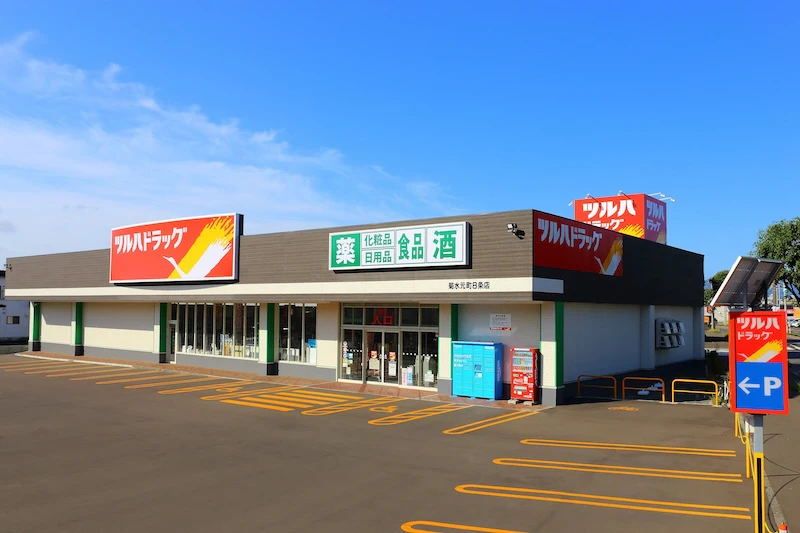 Kusuri no Fukutaro has grown steadily by providing beauty and health items for local residents based on the slogan "Smile every day!" The company's staff work hard to make the prized Fukutaro brand popular among local residents.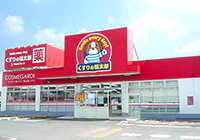 In its role as a drug store selling health & beauty items and related services as the core of its business, Wants places high value on its reputation for trustworthiness. Staff work to make the Wants brand popular and indispensable in local areas, and view customer confidence as the key to growing the business.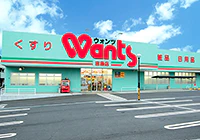 Wellness prides itself on valuing each and every customer living in local areas. This community-based local drug store seeks to meet regional needs while remaining particularly accessible to the elderly and working women. It strives hard to constantly improve its specialties and services.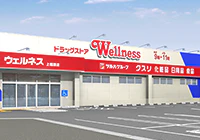 With our basic mission of "curing," we regard consultation services as the priority of our drug stores. These shops are not only convenient as far as easy access by customers is concerned, but also for availability of expert staff with abundant background knowledge who can also provide in-depth advice on products for customers' health and beauty.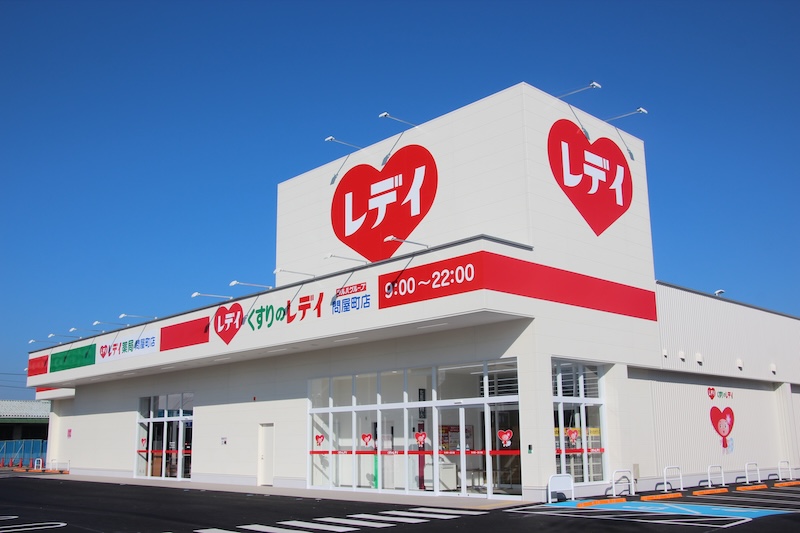 Kyorindo aims to be a chain of stores for general consumers that offer not only health and beauty items but also food and daily-use products to support every aspect of our customers' lives. In addition, we are striving to become a health and medical network company capable of comprehensively contributing to community healthcare by expanding Kyorindo's unique drugstores as a healthcare corporation focused on medicine.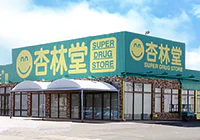 "With you, here in this town." B&D Drug Store is a community-based store mainly centered in Nagoya, Kasugai, and Toyota cities, Aichi Prefecture. With a unique assortment of products we guarantee customers a pleasurable shopping experience. We continue to venture forward with the aim of becoming the most beloved local drugstore.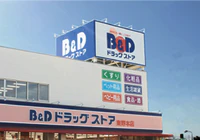 At Drug Eleven we provide the best possible products and service to satisfy our customers' health and beauty needs based on our corporate vision of contributing to the community with joy and appreciation.
Shop interiors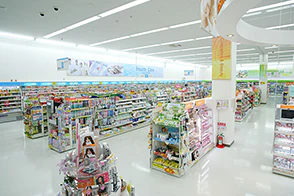 A wide variety of items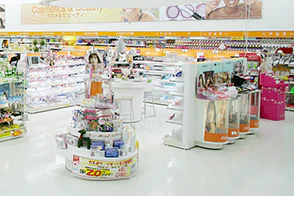 An extensive lineup of cosmetics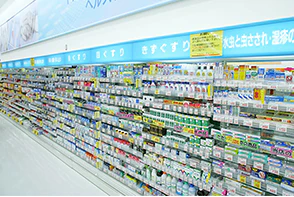 An extensive lineup of medicines
Private brand "kurashi-rhythm"
kurashi-rhythm brand was developed under the concept of "Best Quality" and "Best Price" in service of customers.
Our products are intended to satisfy customers' requests for the finest articles possible.

Free-of-charge Wi-Fi Service, "Tsuruha Free Wi-Fi," is available.
This is the free high-speed wireless Internet access service that is available in all Tsuruha Group shops. Advanced registration is not required for the service, and you can use the Internet just by accepting the multilingual user policy displayed on the screen.

How to access the service. (Select Wi-Fi)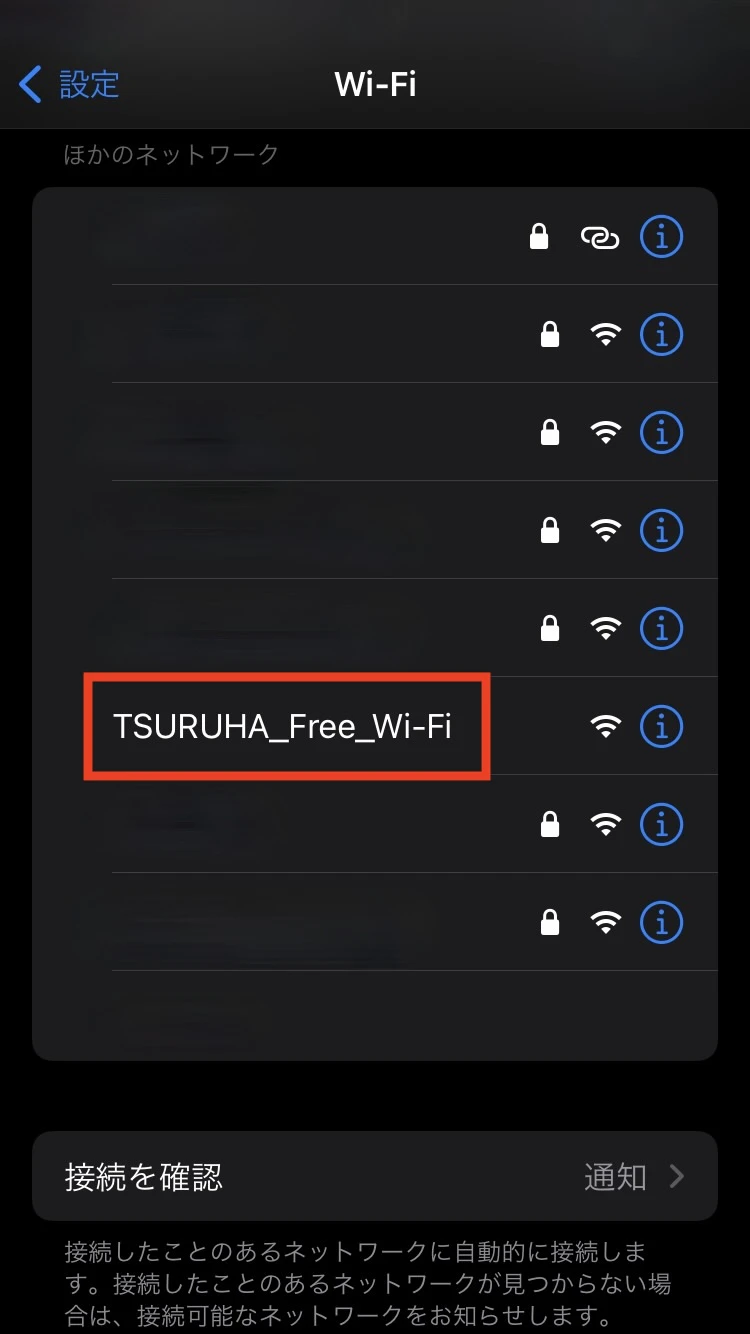 Tap the "TSURUHA-Free-Wi-Fi" button on the Wi-Fi settings screen on your mobile phone, etc.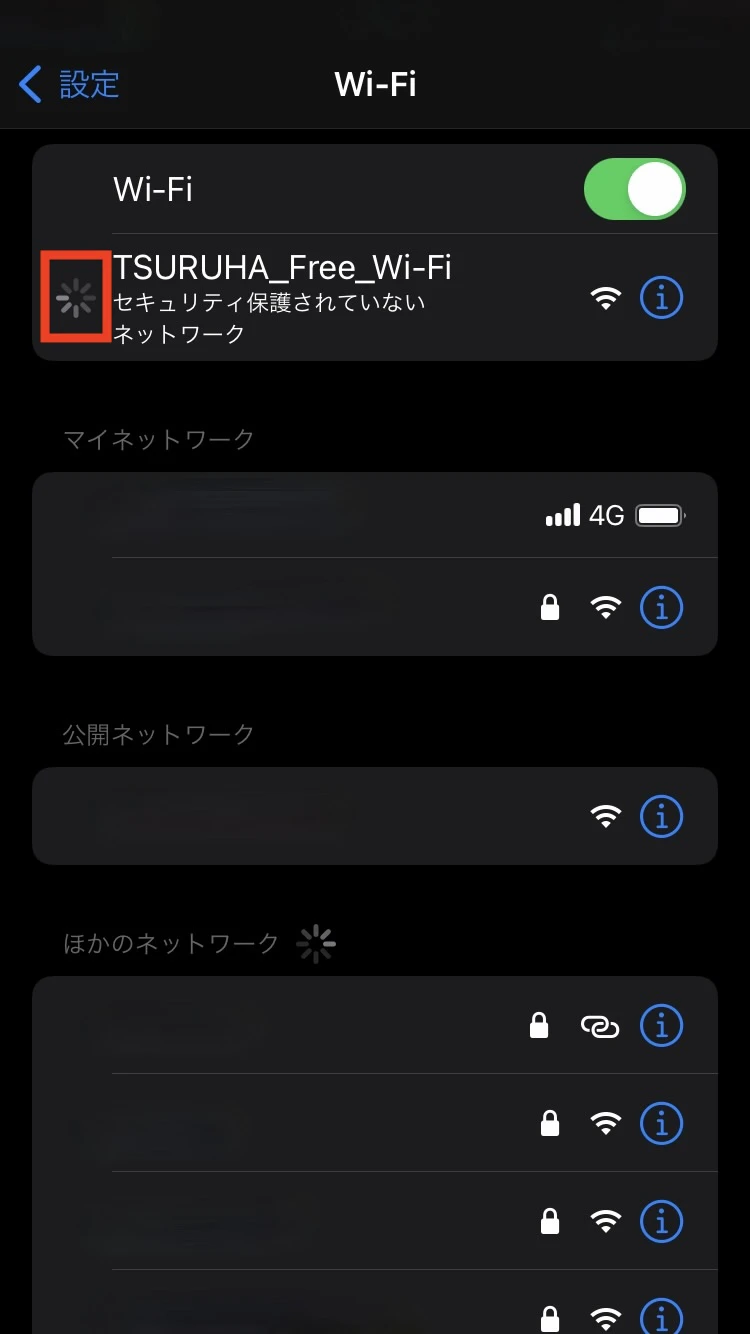 Prepare to connect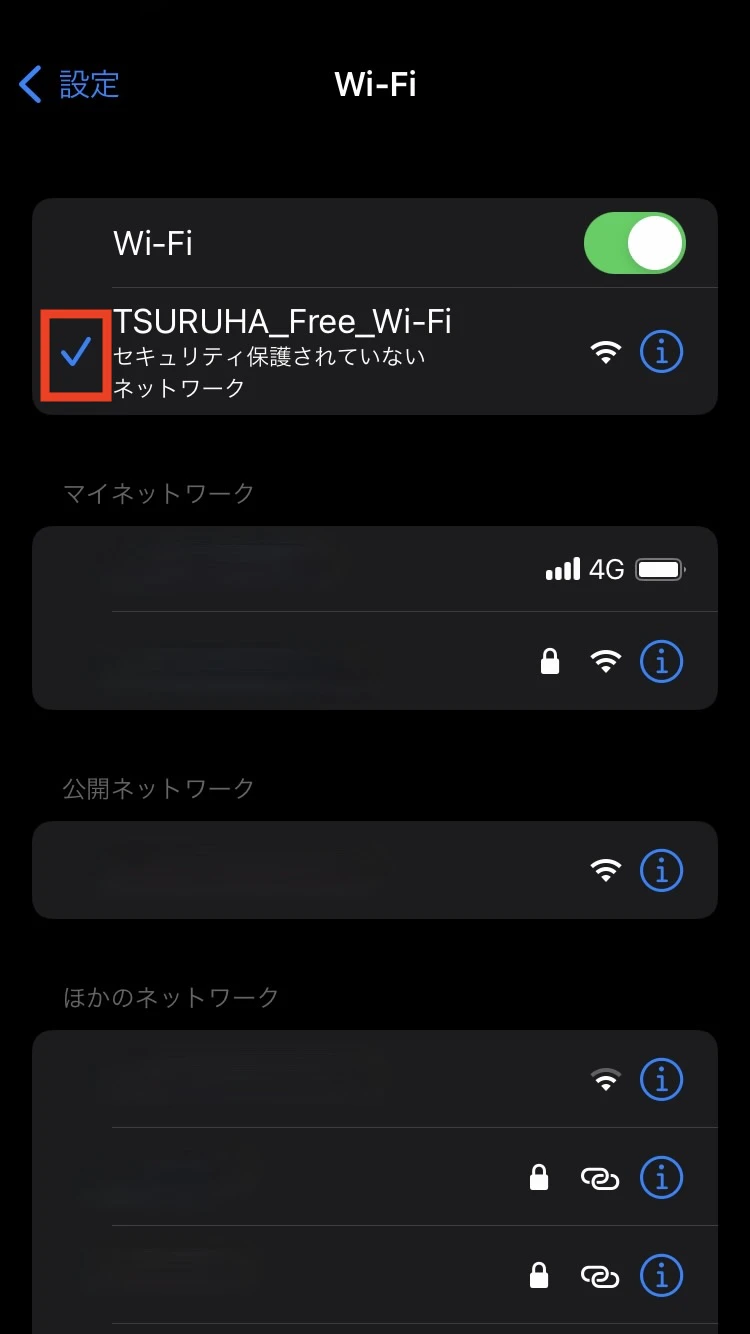 When connected to Wi-Fi, "connected" appears.
Select language
Select language on the authentication screen that appears when the browser starts.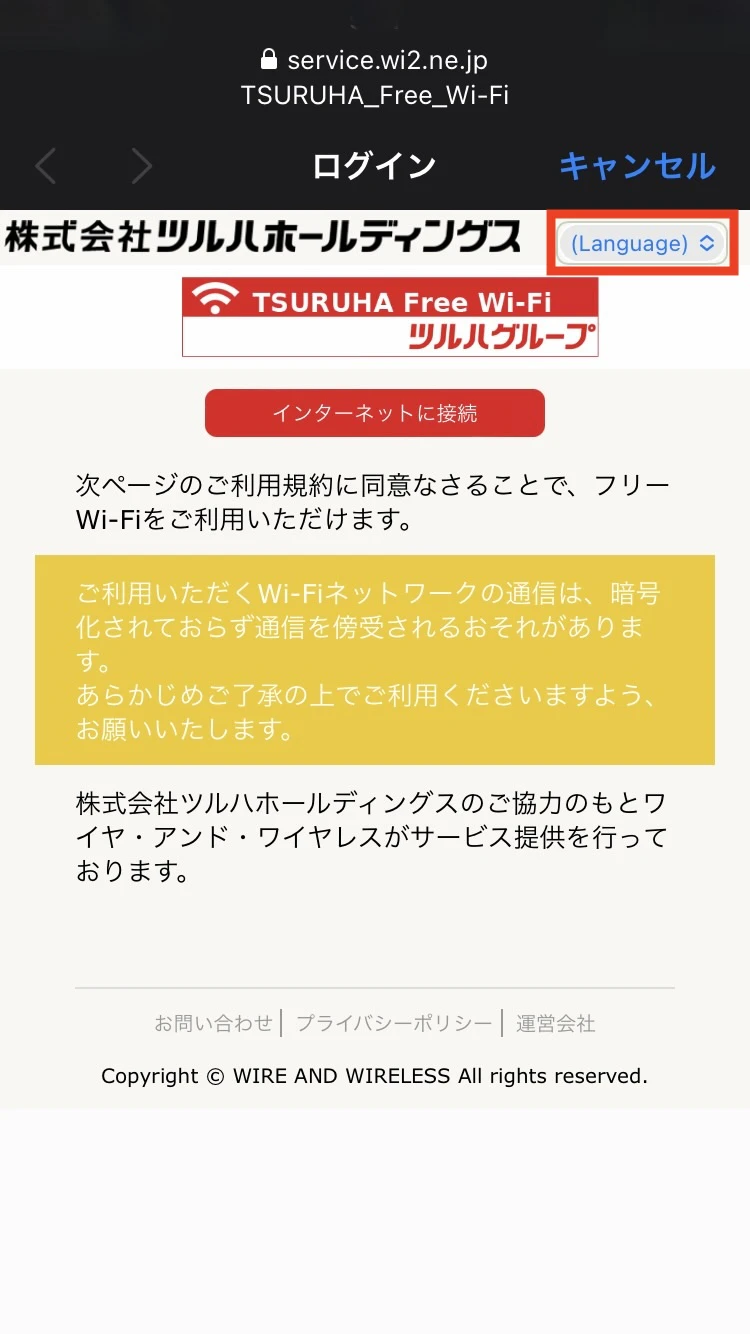 When the browser is opened, the above-mentioned screen appears. Tap the pull-down list in the upper part of the screen.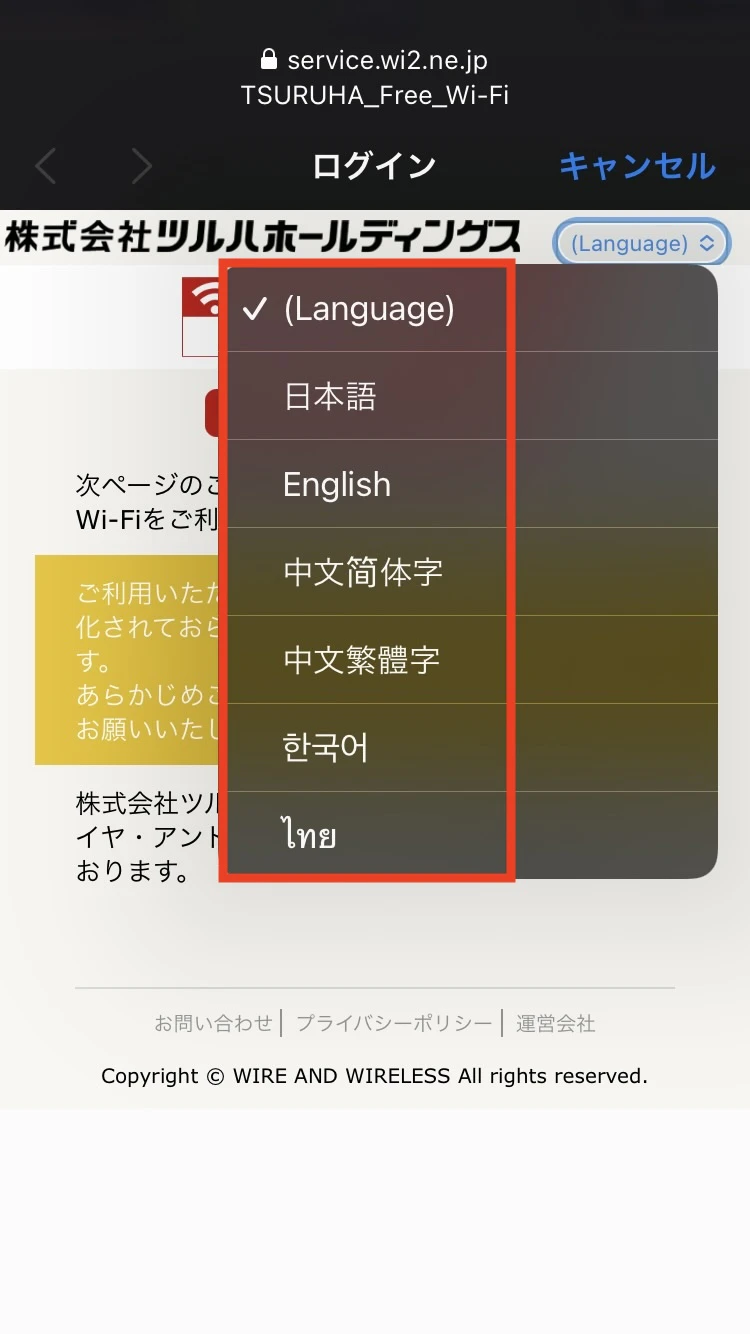 Select the preferred language among the displayed choices: Japanese, English, Chinese (simplified Chinese), Chinese (traditional Chinese), Korean or Thai.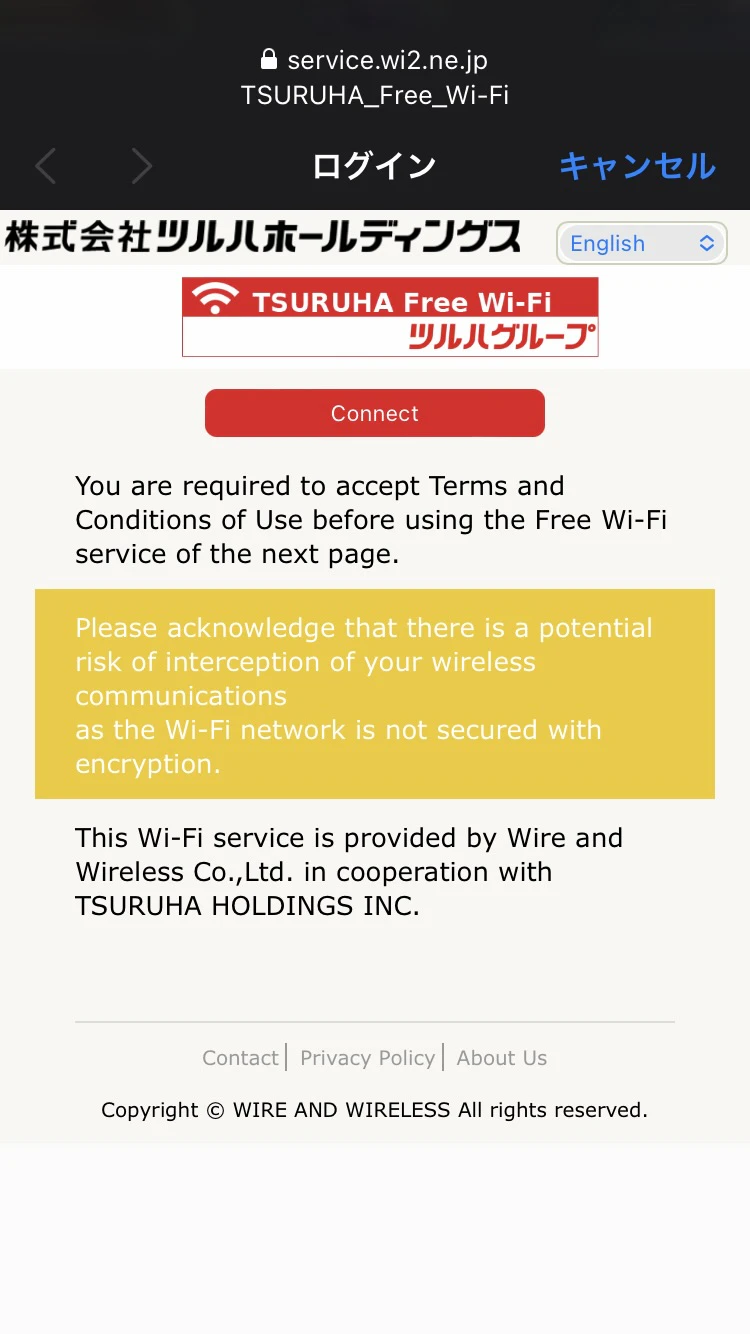 The screen is displayed in the preferred language. The above screen shows the English sample.
Authentication screen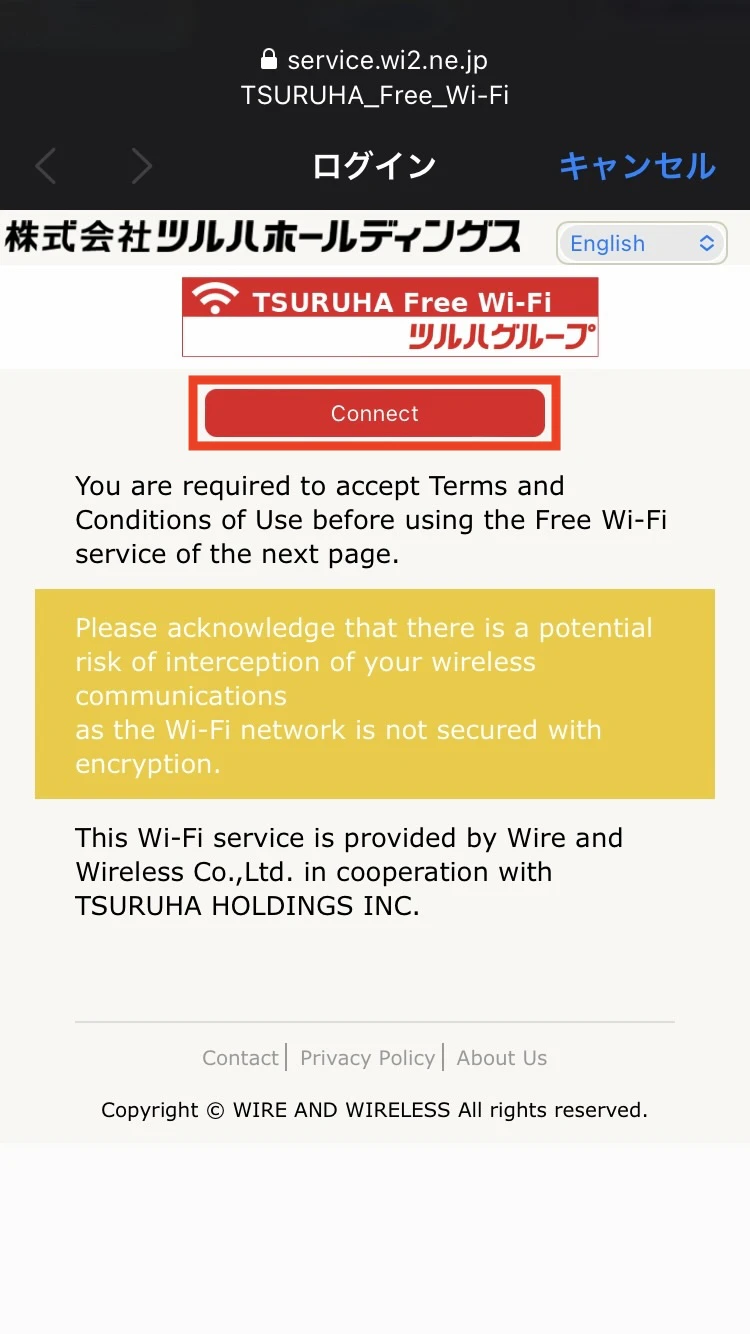 When the browser has started and the above screen has appeared, tap the "Connect to the Internet" button.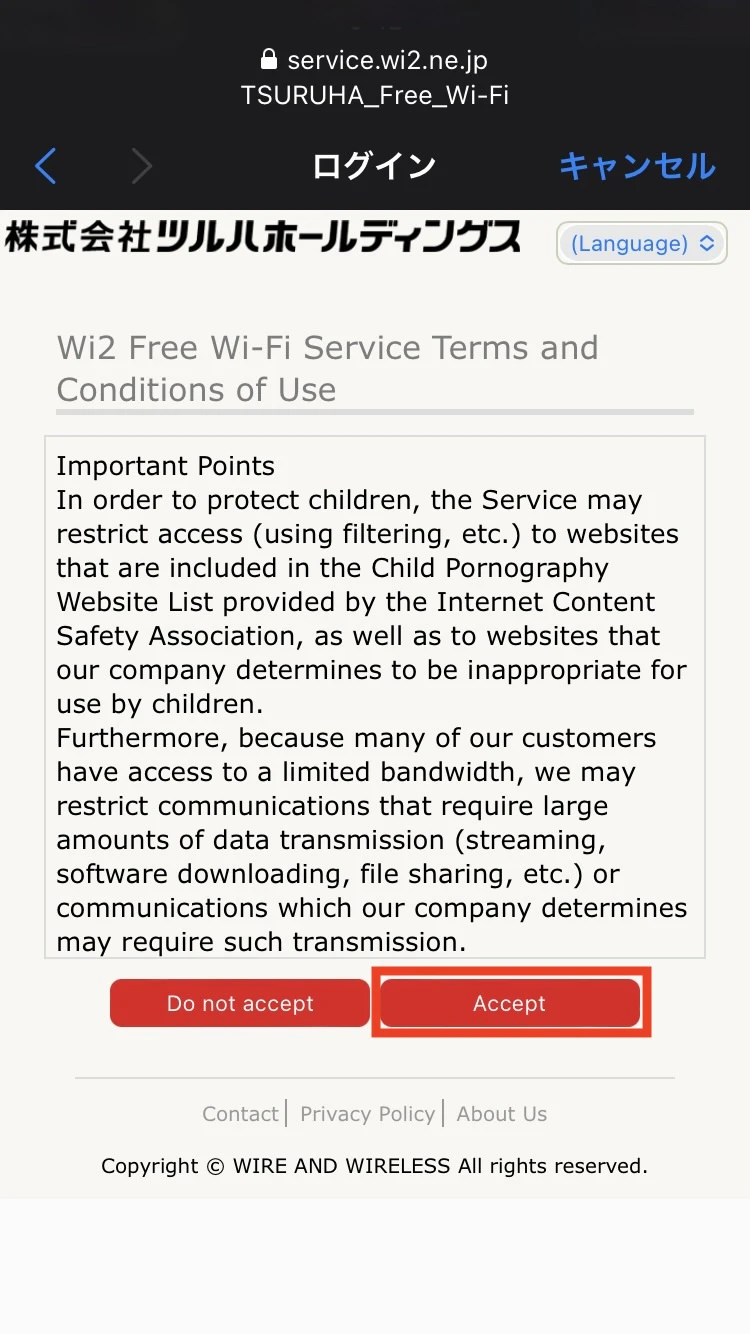 Read the terms of use, and tap the "Accept" button to proceed.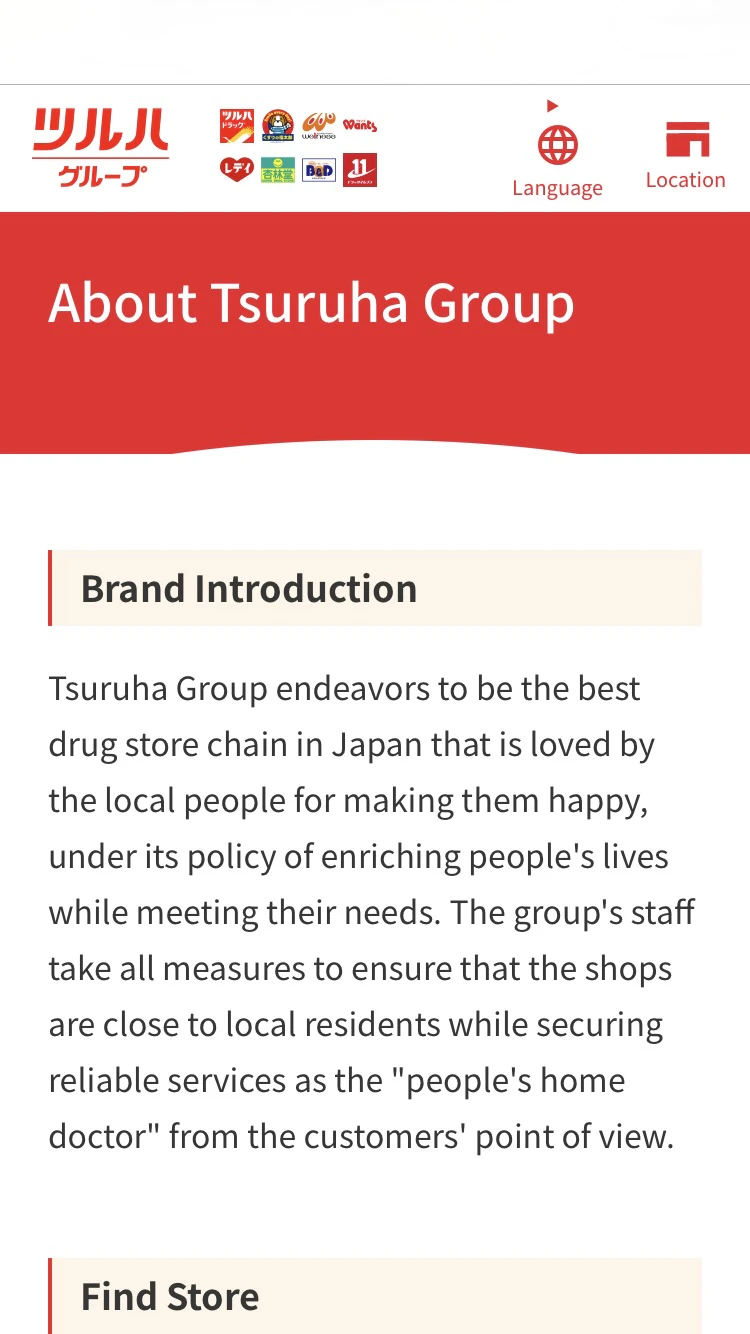 The screen automatically jumps to Tsuruha Group's website. The connection is completed.
About tax-free shops
Tax-free shops are available for travelers from overseas.
Click here to see a list of tax-free shops
Caution
Sales to international visitors
Not applicable to the following:

(1)People who work for offices in Japan

(2)People who have been in Japan for six consecutive months or longer

Purchase of tax-free items
Not applicable to the following:

(1)Items for commercial use

(2)Purchases totaling up to 5,000 yen or more than 500,000 yen.

Others
(1)The purchaser's original passport must be shown for tax-free procedures (copies not accepted).

(2)Tax-free items must be taken out of Japan within 30 days of purchase.
Tax-free items must not be left in Japan; their tax-exempt status is conditional on export.

(3)Tax-free items must not be opened until they are outside Japan.
If tax-free items are used in Japan, consumption tax will apply.

(4)The purchaser must show the Consumption-Tax-Exempt Purchase for Export card at customs when he/she leaves Japan.
The purchaser must carry the tax-free goods purchased upon departure from Japan.